Original papier mache folk art collectibles with vintage appeal. Halloween icons and Mother Goose characters. Whimsical veggie people too!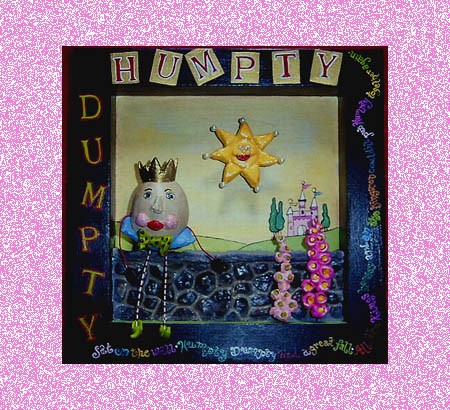 Pin It
Humpty Dumpty
This 8"x8" shadow box is a papier mache diorama. H. Dumpty is papier mache except for his wire legs. The poem is hand-painted on the frame. He's adorable!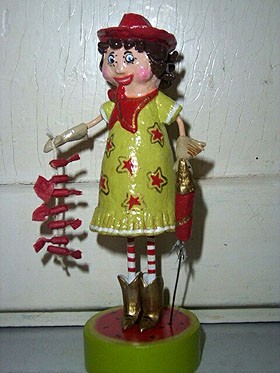 Pin It
Rootin' Tootin' Lucy
Lucy is ready to let loose for the 4th of July with her string of paper firecrackers in hand. Made of papier mache, she stands on a hand-painted wooden base that looks like a slice of watermelon. 5" H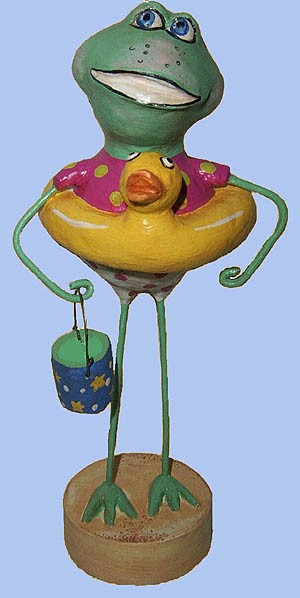 Pin It
SCOUT with DUCK
This 8 1/2" papier mache sculpture is ready to hit the beach with his removable sandpail. His arms and legs were created with heavy wire and he stands on a hand-painted wooden base.