Illustrator without an ego problem specializing in finished illustration, stylized realism in oils and digital illustration for advertising, editorial, corporate, and publishing. 12+ years experience as a full-time, professional, honest, dependable, and always on time illustrator.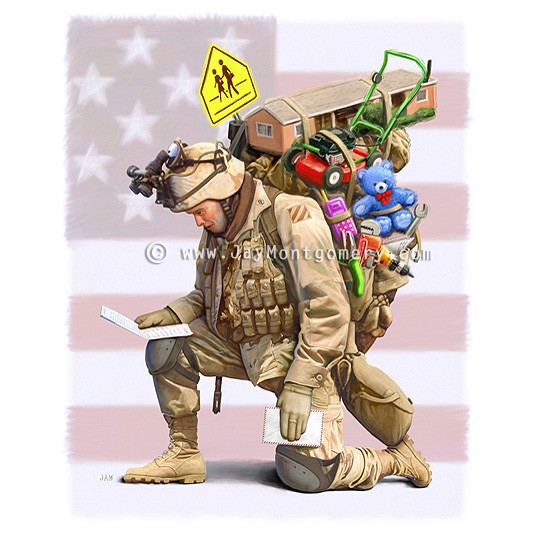 Pin It
Worries at Home - Kneeling Soldier
From of a series of 4 images created for a presentation to the US Army about taking care of soldiers families while they are off for duty.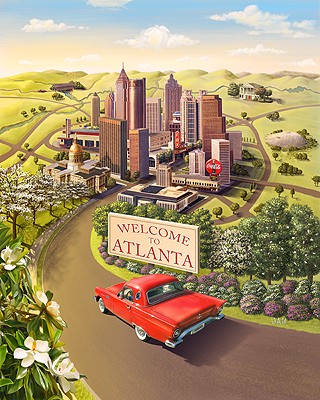 Pin It
Welcome to Atlanta!
Main image for one of the largest conventions in Atlanta, GA. They wanted an image of classic Atlanta showing select landmarks, foliage and the president of Hinman's 57 Thunderbird.