Original abstract paintings for sale and art investment.
At Art Beyond the Edge you will find one-of-a-kind, original abstract acrylic paintings for home, office, gifts, or investment purposes; for the corporate or private investor.
By exploring and experimenting with colors, patterns, and textures, I attempt to reconcile many different syles; impressionism, expressionism, abstraction, pictoral abstraction, surrealism, naturalism, etc. My subjects include figuratives, landscapes, fantasies, animals, (especially, horses), etc. These paintings have exceptional energy, and are explosively-colored and richly-textured, done mainly in mixed media.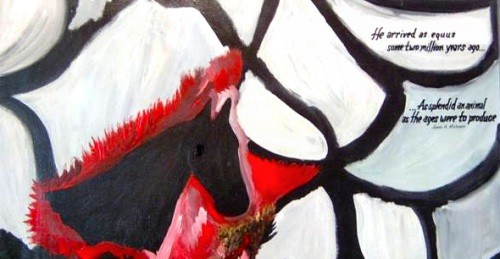 Pin It
Equus
2000, acrylic on masonite, W 47" X H 33", hand made, distressed wood frame
$475.00
Add to Cart Make Offer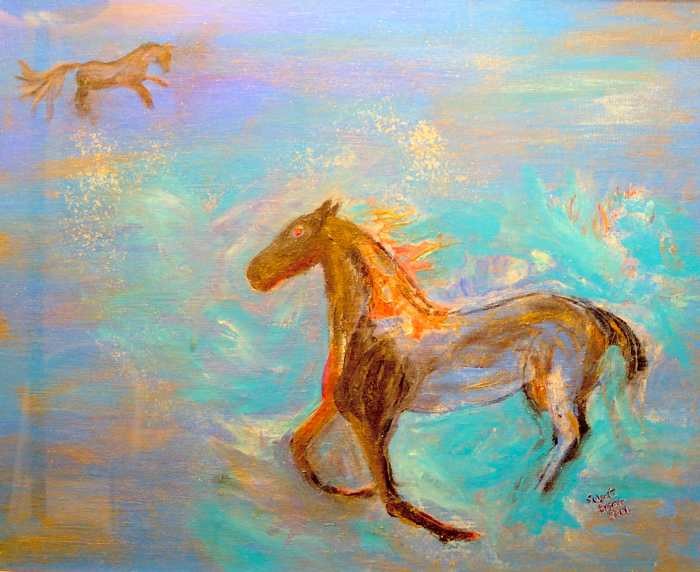 Pin It
Once in a Blue Universe
2001, mixed media on canvas board, W 27" X H 23", framed and under glass
$450.00
Add to Cart Make Offer